Commercial Pergola Systems
An increasing amount of venues such as restaurants, bars, hotels, event spaces, and more, are now providing their guests the opportunity of outside seating.  With the recent pandemic, we have learned that this is almost a must with any business. Outside seating not only offers more for your guests, but it also adds revenue for the business as well.  The Palmiye pergola offers the opportunity for you to increase your outdoor space and, in the case of restaurants, bars, and other limited seating venues, it also increases your overall space and allows for more of your customers to visit you more frequently.  Our unique patented pergola design also makes all of our pergola systems waterproof and perfect for all seasons.  Matched with our unparalleled ability to customize your installation, your customers will have the same comfort afforded to them within the confines of your indoor space now.  Our professional design staff will work with you to create the best possible outdoor space for your business.  Reach out to one of our staff and set up a consultation today.
Are You Ready To Update Your Outdoor Space?
Our commercial design team has worked with some of the largest restaurants and venues throughout the world.  Whether you are looking to upgrade or add on to your current outdoor dining or event space, our team can help.  We will be right there with you to assist with design concepts, working to help get permit approval, and our highly skilled installation team will be right there installing your customized project. Take a look below at some of our recent projects, knowing that our design team is just a phone call away.
COMMERCIAL CASE STUDY:
Craft House Bar & Grill
Dana Point, California
Along the beautiful Pacific Coast Highway, overlooking the Pacific Ocean in Dana Point, California, is the Craft House Bar & Grill.

COMMERCIAL CASE STUDY:
Javier's Restaurant
Newport Beach, California
A short drive down Pacific Coast Highway into Newport Beach, and you will find the best tropical setting for Javier's Restaurant & Cantina.

COMMERCIAL CASE STUDY:
Luciana's Restaurant
Dana Point, California
Nestled along the iconic Pacific Coast Highway, and alongside the beautiful Pacific Ocean in Dana Point, California, is Luciana's Italian Ristorante.

COMMERCIAL CASE STUDY:
Hyatt Seabird Resort
Oceanside, California
Along the Pacific Ocean deep in the heart of Oceanside, California, you will find the elegant and stylish Seabird Resort by Hyatt Destinations.

COMMERCIAL CASE STUDY:
Jewish Community Center
Irvine, California
In the heart of Orange County, the Merage Jewish Community Center is the place to be for programs that will challenge your body, and brighten your life.

COMMERCIAL CASE STUDY:
The Winery Restaurant
San Diego, California
Down in the middle of La Jolla, California, the ever popular Winery Restaurant & Wine Bar is serving up some of the best food in San Diego.

Some Of Our Top Selling Products
Skyroof Prestige
The Skyroof Prestige Bioclimatic Retractable Pergola is especially engineered to meet and exceed all expectations. It is our premiere product line and can be fully customized to meet just about any installation.

Skyroof Plus
The Skyroof Plus classic motorized retractable pergola design, with a modern geometric shape and style, creates an opportunity to fully personalize your entire outdoor living space.

Crown Plus
The Crown Retractable Motorized Pergola spacious design creates a relaxing atmosphere in which guests can enjoy their time comfortably outdoors. The soft contours of the design provide an intimate setting.

Silver Plus
The Silver Retractable Motorized Pergola has an elegant, modern pergola design that is fully customizable and almost perfect for any residential or commercial installation. This is what makes it one of our most popular designs.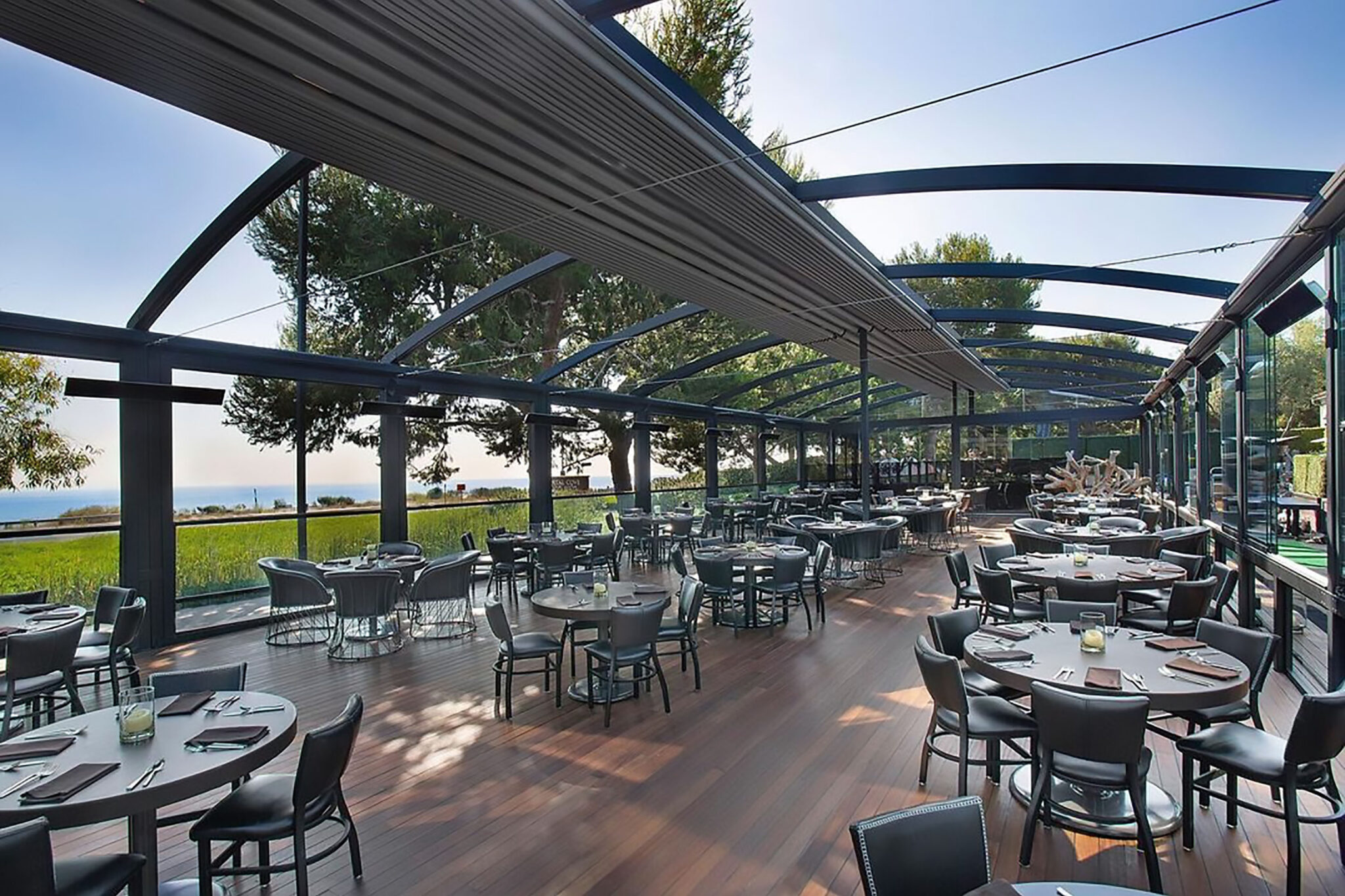 Grow Your Business
With most restaurants and event venues, we find that having the ability to grow your space is one of the most critical parts of increasing revenue within the business. What could an extra 1500 to 3000 square feet do for your business?
As with our install example shown here, Palmiye California was able to increase their overall outdoor space by just over 3500 square feet, giving their restaurant several dozen extra tables throughout the entire year.  
Palmiye pergolas are completely waterproof, which means they hold up against the rain, snow, wind, and it protects from the sun as well.  This allows you to utilize this space even during the 35-50 days of the year when it rains in California.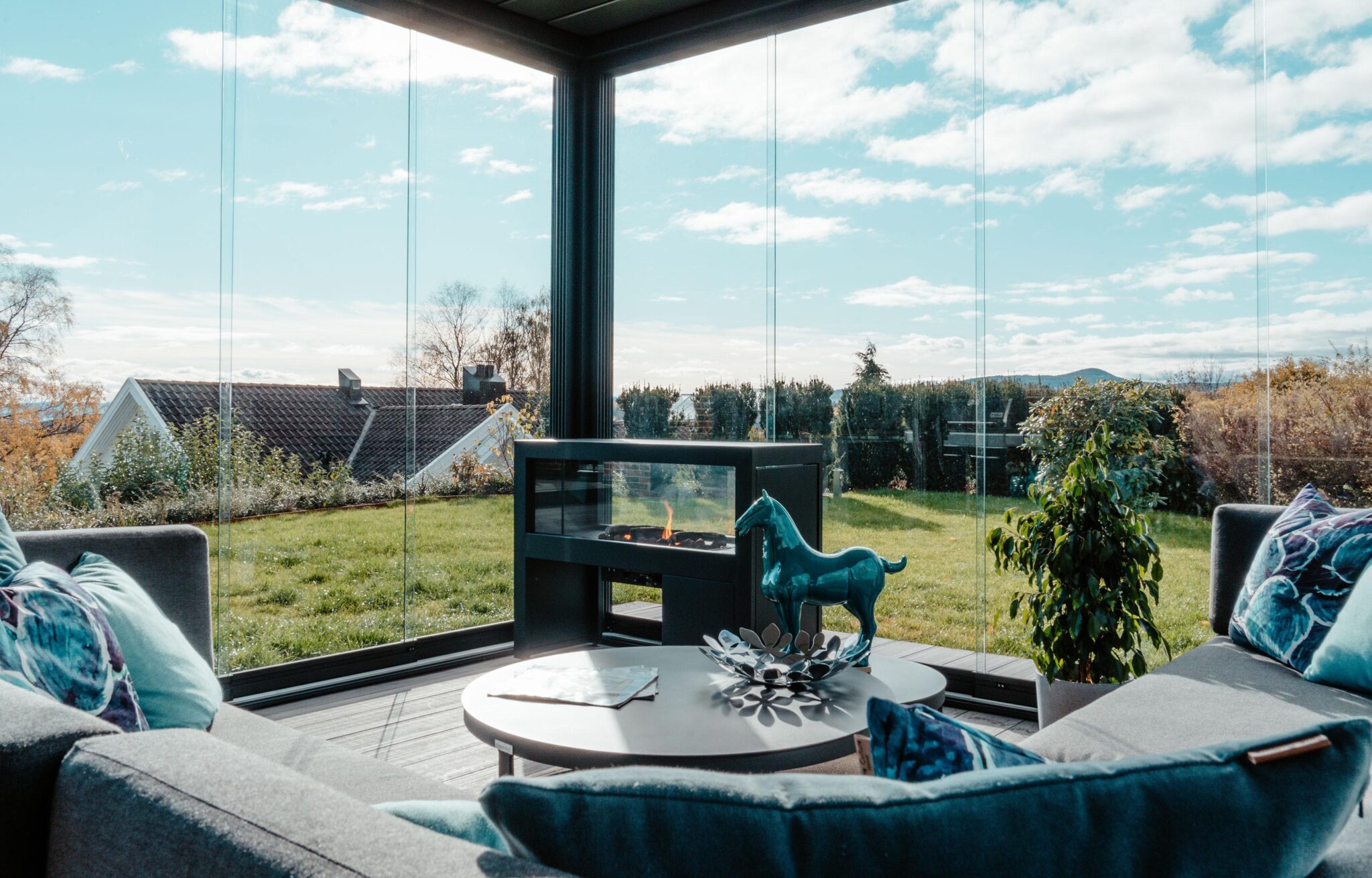 Glass Systems
Adding glass to your pergola system gives you a much larger view of your outdoor living space while still allowing your inside environment to be completely safe from all-weather conditions.
Add a sliding or folding glass door system, and you can open your environment up and allow access to the great outdoors.  Take a look at our intelligent adjustable wheel system at the top of each panel.  They are designed for easy maneuvering and come complete with locking systems to keep your home safe.  Take a look at our different options and pick one for yourself.
Awning Systems
The Palmiye Motorized Retractable Awning Systems serve both form and function to the exterior of any home or business.  Applicable on both windows and patios, retractable awnings provide functional shade from the sun and cater to modern appeal.  Choose from our wide range of products such as Storexy, Windsor, Pente, Liberty, or Platinum.  We have an awning system for every possible placement in your commercial or residential project.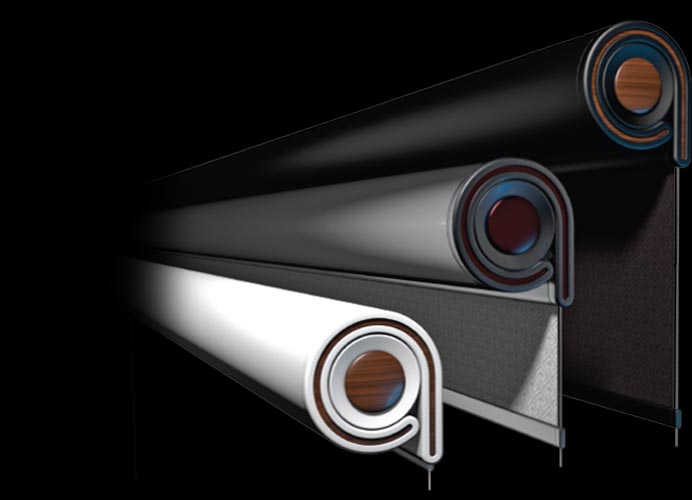 STOREXY is vertically operated with steel guide wires. The cassette system provides protection for the fabric. Manually operated, with optional remote control.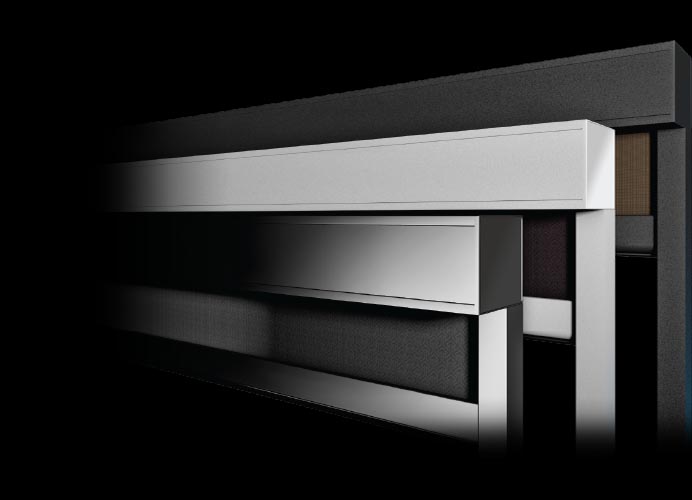 WINDSTOR is a vertical zip blind with unique zip system to prevent ingress of rain water and wind. PVC crystal is available for clear views.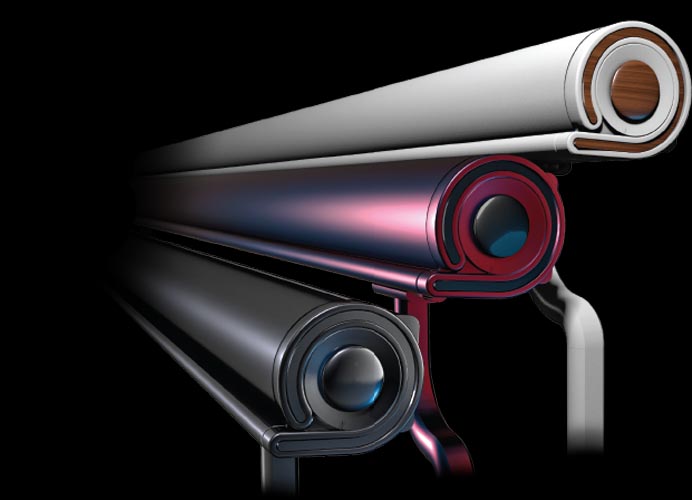 PENTE is a drop arm awning fully protected by means of its cassette. Its slope angle can be adjusted steplessly up to 180 degrees which allows you to catch or block the sun rays as you like. Projection of PENTE is proportional to its arm length.
Are You Ready To Get Your Outdoor Project Started?
The Palmiye California design specialists are standing by to work with you on your commercial or residential project.  Whether you are looking to expand your commercial outdoor space or just create a relaxing back yard get-away, Palmiye has the perfect custom designed product for you.  Reach out to one of our team members for a design consultation today.