Expose Your Outdoor World To Happiness…
Palmiye is a premier designer and manufacturer of high quality weather-proof motorized retractable pergola and awning systems.  We have set the standard for manufacturing custom-designed pergolas for both commercial and residential applications at the highest levels of quality and value.  Read more on our About Us page.
Palmiye Award Winning Products
Aluminum Rotating Louver Roof
The Palmiye motorized rotating louver roof consists of rotating double layered extruded aluminum panels. Our revolutionary design allows the panels to fully rotate up to 120 degrees seamlessly.  When fully closed, the panels become 100% weatherproof and will protect the inside of the pergola from wind, rain, and snow.      
This special rotating technology along with the superior double layered extruded aluminum is what stands out between the quality product that Palmiye manufactures versus our competitors.  When you see a Palmiye pergola in it's closed position, you will not see sunlight escaping between the louvers.  We hold ourselves to the highest manufacturing and installation standards.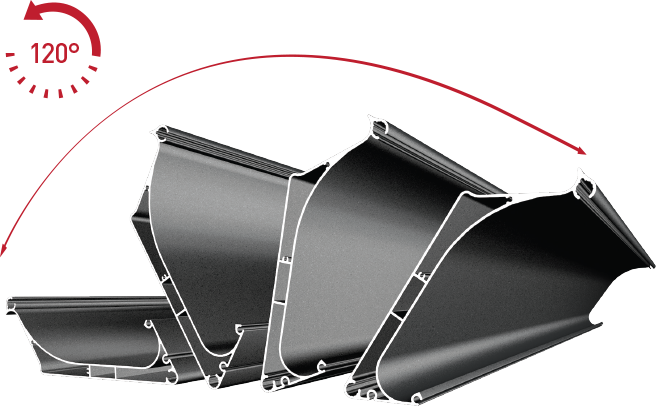 Retractable Fabric Roof Pergolas
Our motorized retractable roof pergolas come in various unique designs to meet your specifications.  Designed to endure all weather conditions, our unique retractable motorized roof is designed to last for up to ten years.  Made from PVC vinyl, our fabric is waterproof, wind resistant, and will protect your outdoor space from just about anything you need it to.  It also come in a variety of visually appealing colors and is customizable to any size. Click below to explore our different pergola roof specifications.

The Crown Retractable Motorized Pergola spacious design creates a relaxing atmosphere in which guests can enjoy their time comfortably outdoors.

The Silver Retractable Motorized Pergola has an elegant, modern pergola design that is fully customizable and almost perfect for any residential or commercial installation.

The Gala Retractable Pergola is one of our larger and more popular pergola systems. It is spacious and elegant, and designed to accommodate large numbers of guests.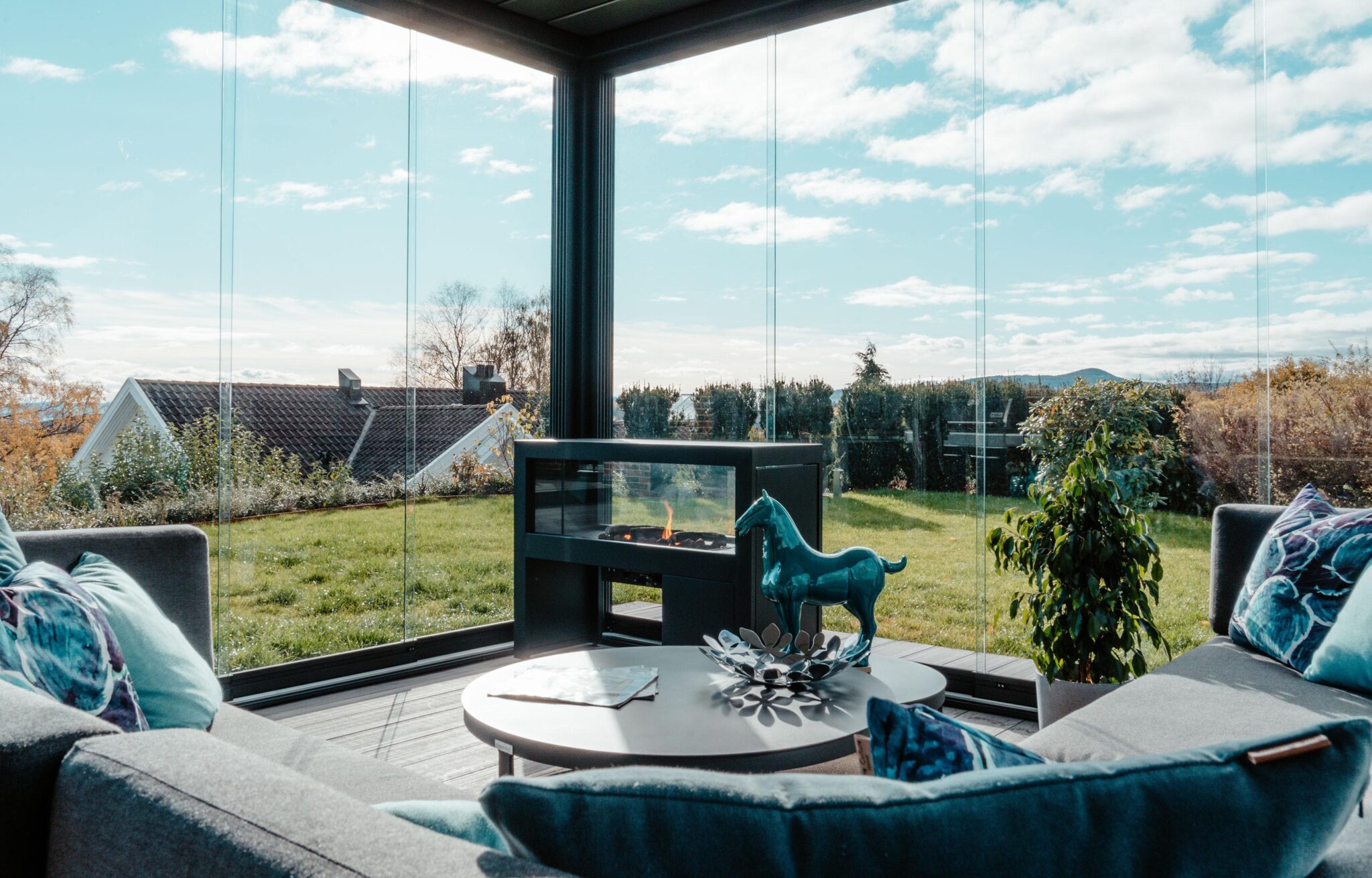 Glass Pergola Systems
Adding glass to your pergola system gives you a much larger view of your outdoor living space while still allowing your inside environment to be completely safe from all-weather conditions.
Add a sliding or folding glass door system, and you can open your environment up and allow access to the great outdoors.  Take a look at our intelligent adjustable wheel system at the top of each panel.  They are designed for easy maneuvering and come complete with locking systems to keep your home safe.  Take a look at our different options and pick one for yourself.
Retractable Awning Systems
The Palmiye Motorized Retractable Awning Systems serve both form and function to the exterior of any home or business.  Applicable on both windows and patios, retractable awnings provide functional shade from the sun and cater to modern appeal.  Choose from our wide range of products such as Storexy, Windsor, Pente, Liberty, or Platinum.  We have an awning system for every possible placement in your commercial or residential project.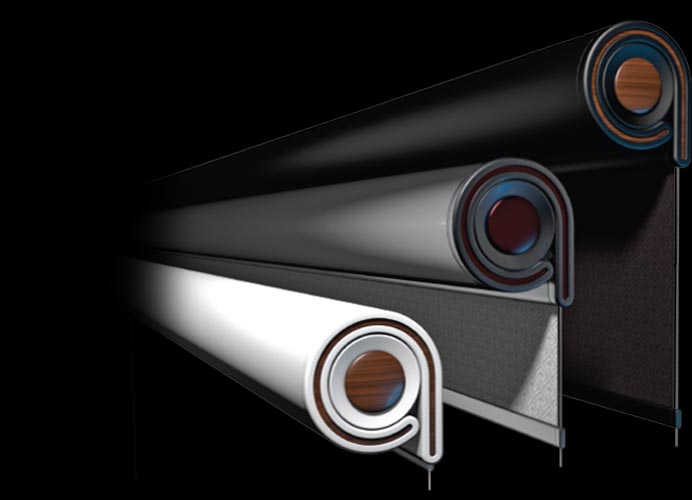 STOREXY is vertically operated with steel guide wires. The cassette system provides protection for the fabric. Manually operated, with optional remote control.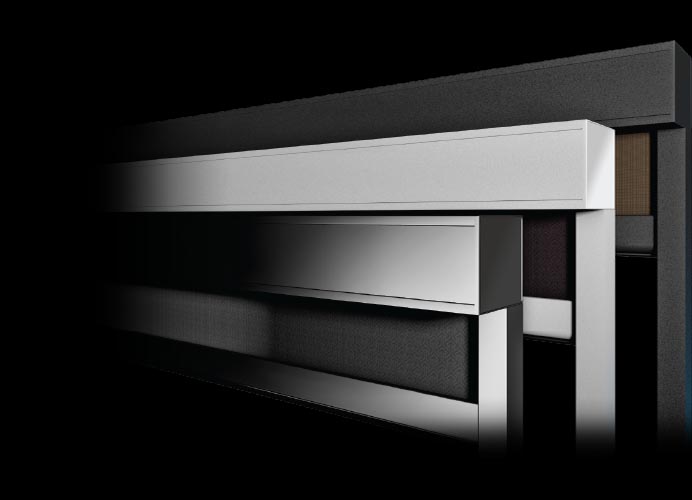 WINDSTOR is a vertical zip blind with unique zip system to prevent ingress of rain water and wind. PVC crystal is available for clear views.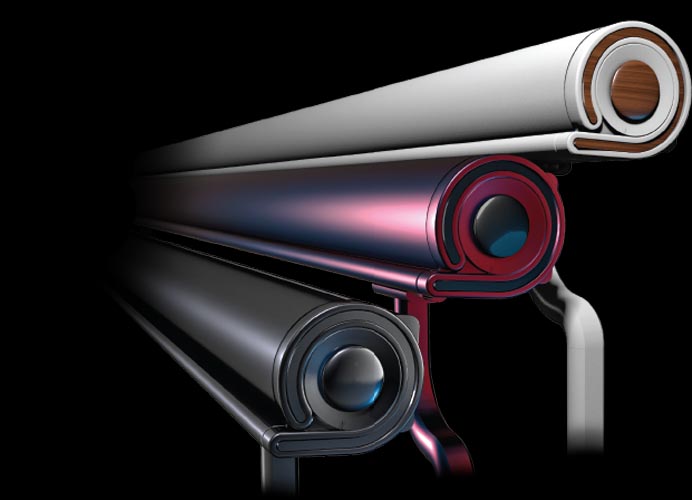 PENTE is a drop arm awning fully protected by means of its cassette. Its slope angle can be adjusted steplessly up to 180 degrees which allows you to catch or block the sun rays as you like. Projection of PENTE is proportional to its arm length.
Are You Ready To Get Your Outdoor Project Started?
The Palmiye California design specialists are standing by to work with you on your commercial or residential project.  Whether you are looking to expand your commercial outdoor space or just create a relaxing back yard get-away, Palmiye has the perfect custom designed product for you.  Reach out to one of our team members for a design consultation today.