Update Existing Patio Area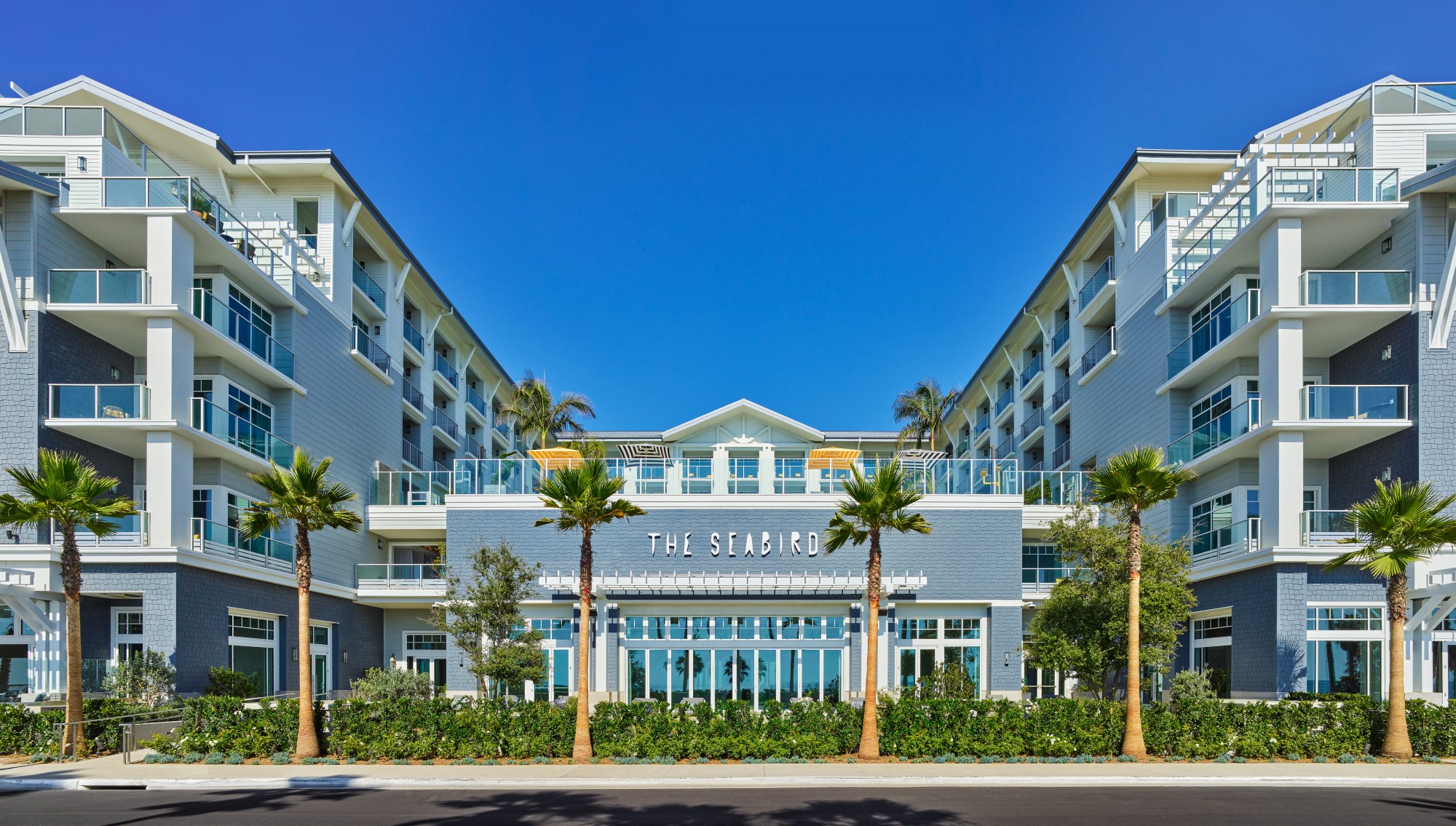 Located in Oceanside, California three minutes from the beach, the iconic Seabird Hotel by Destinations Hyatt is a wonderful place to escape the daily life and relax and enjoy yourself surrounded by the tranquil sounds of the ocean and immersed in beautiful Oceanside. Elegant hotel rooms include comfortable large beds, flat-screen TVs, Wi-Fi, and views of the ocean. Relax and enjoy your time with an outdoor pool with sunloungers and cabanas. Other amenities include a modern restaurant, a spa and 2 bars, and so much more. The Seabird Resort is definitely a great destination resort in sunny Southern California.
Our goal with the Seabird Resort was to give the front of their building a new look and feel. We renovated the existing patio area that provided no shade for the building, and was not enclosed.  There was a small retainer wall, but little else.  We added a Palmiye Silver Plus Pergola that would now give them protection from the elements and allow for opening or closing using the motorized retractable roof.  We then placed glass on both sides of the pergola and on the existing retaining wall, completely enclosing the area.  Since this area was used for guests meals, it also now provides privacy for the guests and protection from the elements while eating.  It also gave the front of the building a new look and feel.  The overall project was a large success for the resort.
Take a look at… Some Of Our Top Selling Products
Skyroof Prestige
The Skyroof Prestige Bioclimatic Retractable Pergola is especially engineered to meet and exceed all expectations. It is our premiere product line and can be fully customized to meet just about any installation.

Skyroof Plus
The Skyroof Plus classic motorized retractable pergola design, with a modern geometric shape and style, creates an opportunity to fully personalize your entire outdoor living space.

Crown Plus
The Crown Retractable Motorized Pergola spacious design creates a relaxing atmosphere in which guests can enjoy their time comfortably outdoors. The soft contours of the design provide an intimate setting.

Silver Plus
The Silver Retractable Motorized Pergola has an elegant, modern pergola design that is fully customizable and almost perfect for any residential or commercial installation. This is what makes it one of our most popular designs.

Awning Systems
The Palmiye Motorized Retractable Awning Systems serve both form and function to the exterior of any home or business.  Applicable on both windows and patios, retractable awnings provide functional shade from the sun and cater to modern appeal.  Choose from our wide range of products such as Storexy, Windsor, Pente, Liberty, or Platinum.  We have an awning system for every possible placement in your commercial or residential project.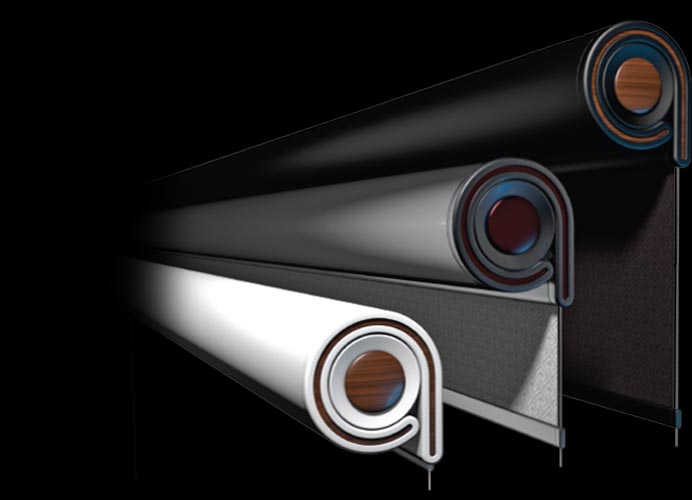 STOREXY is vertically operated with steel guide wires. The cassette system provides protection for the fabric. Manually operated, with optional remote control.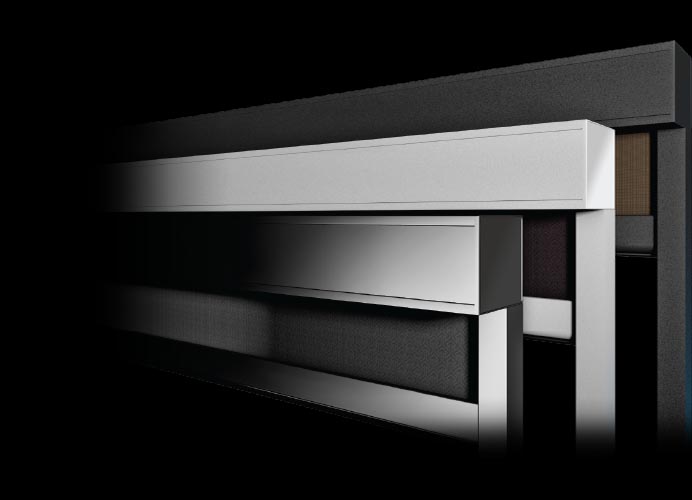 WINDSTOR is a vertical zip blind with unique zip system to prevent ingress of rain water and wind. PVC crystal is available for clear views.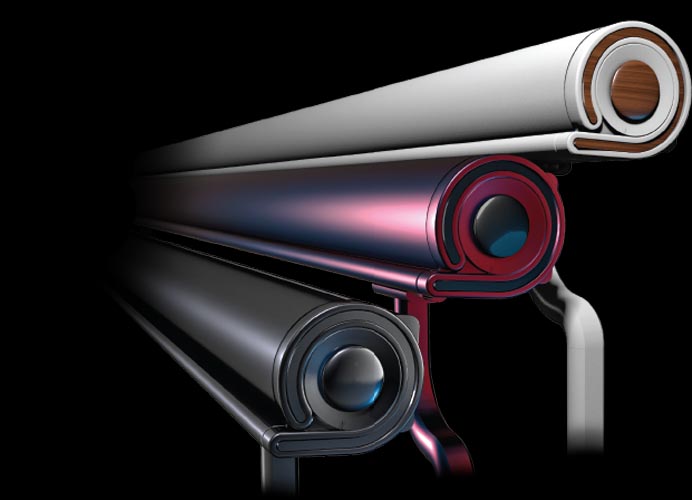 PENTE is a drop arm awning fully protected by means of its cassette. Its slope angle can be adjusted steplessly up to 180 degrees which allows you to catch or block the sun rays as you like. Projection of PENTE is proportional to its arm length.
Are You Ready To Get Your Outdoor Project Started?
The Palmiye California design specialists are standing by to work with you on your commercial or residential project.  Whether you are looking to expand your commercial outdoor space or just create a relaxing back yard get-away, Palmiye has the perfect custom designed product for you.  Reach out to one of our team members for a design consultation today.