Expose Your Outdoor World To Happiness…
Panorama Compact Modern Retractable Pergola
The
Panorama Compact Retractable Motorized Pergola
is the perfect pergola for those who want to have an unbroken view. There are absolutely no front support beams in the view of your outdoor living space. It has a rectangular design and comes in either a hanging or buttress style to meet your customized needs. The design also makes it architecturally compatible with just about any roof or structure. The Panorama pergola system is completely waterproof, and is perfect for all weather conditions including rain, snow, wind, and sunlight.
The entire drainage system is integrated into the structure and lighting systems can be integrated into the louvers, or as perimeter lighting. Both of which can be completely controlled by remote control or a phone app. With the phone app, your modern pergola can now be completely controlled using Alexa or Google Assistant.
Each of our products are hand crafted and in itself unique, and from ceiling cover to the construction material, you can fully customize your products.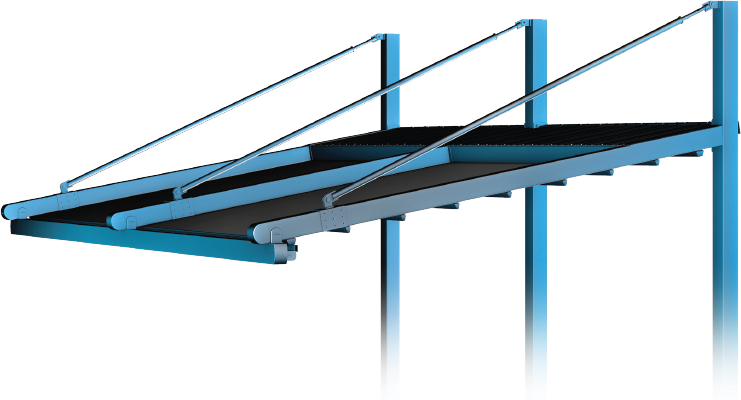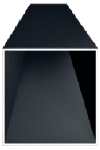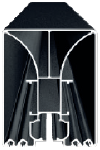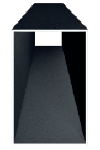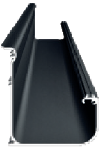 Depending on whether you want strong practical lighting, or an atmospheric dimmed ambience, you can choose between the Spot Lighting System with Palmiye's 3-Lens LED technology or our Linear LED Lighting.
You can dim the lights, change the color, or create moods, all directly from your Somfy Remote Control or through the app on your cell phone.  All lighting can also now be controlled using Alexa and Google Assistant.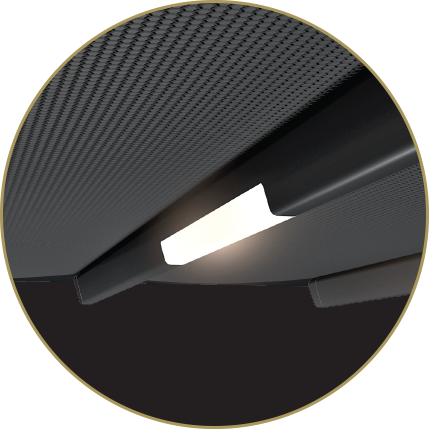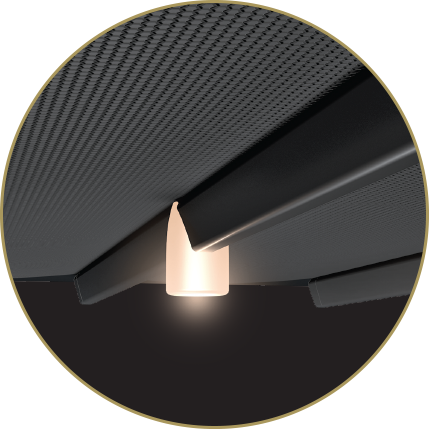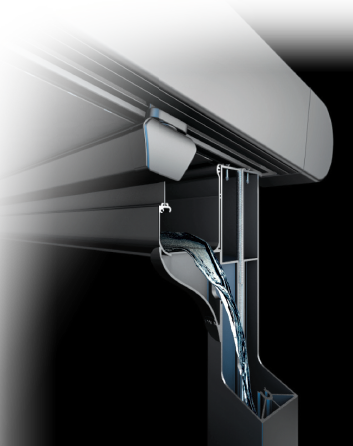 100% WATERPROOF TECHNOLOGY
DOUBLE ANTI-AIR SYSTEM
The system prevents the wind entering between the ceiling cover, rails and gutter, and creates an airtight space preventing air flow.
WATERBLOCK
The system also prevents rainwater entering the enclosed area, and leads it directly to the front gutter for perfect water drainage away from the pergola.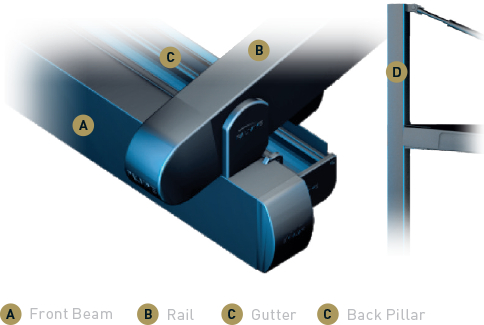 PERGOLA DESIGN SPECIFICATIONS
 Panorama Compact Pergola Dimensions/Options (Hanging Type)
Dimensions (Width)
42′ 7 3/4″

(1300cm) max

Dimensions (Projection)
19′ 8 1/4″

(600cm)

Max Rail Centers
14′ 9 1/2″

(450cm)
 Panorama Compact Pergola Dimensions/Options (Buttress Type)
Dimensions (Width)
13′ 1 1/2″

(400cm) max

Dimensions (Projection)
13′ 1 1/2″

(400cm)

Max Rail Centers
14′ 9 1/2″

(450cm)
 Panorama Compact Pergola Dimensions/Options
Roof/Roofing
Motorized Retractable Fabric Roof
Siding
Glass, Aluminum Slats, Aluminum Walls, Fixed Louvers, Drop Arm Awning, Vertical Zip Blind, Vertical Blind
Sensors
Sun Sensor

Wind Sensor

Color
Any Standard Color / All RAL Colors
Fabric
FS Flexy, FS Flexy 3D, Exclusive Fabric Collection
Motorized Pergola
Somfy Single Motor, Somfy Double Motor
Control Type
Remote Control
5 Year Warranty
Aluminum, Motor
1 Year Warranty
Remote Control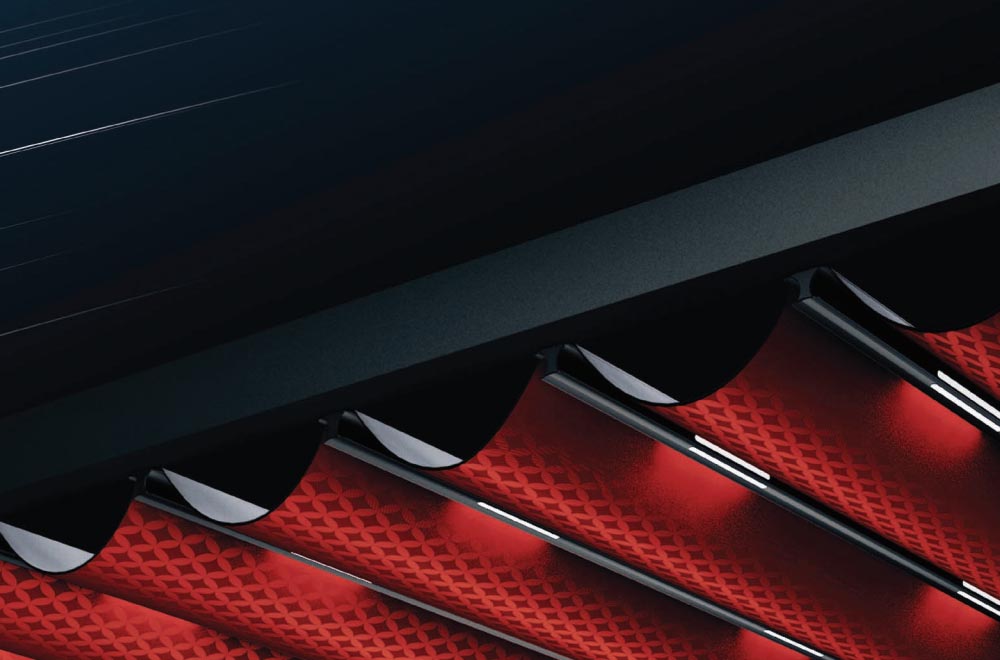 Panorama Compact Pergola Retractable Fabric Roof
The Palmiye motorized retracting fabric roof is made from a durable PVC material designed to provide not only shade, but also a seamless design across your pergola system.  As with our louvered roof system, our fabric roof is motorized and fully retractable. When fully closed, the fabric canopy becomes 100% weatherproof and will protect the inside of the pergola from wind, rain, and snow.      
Our fabric roof comes in a multitude of elegant colors and options designed to match your pergola system.  Made form PVC, our fabric roofing products are designed to last.  Our fabric roof system is completely mold and mildew resistant, and comes standard with a 5 year warranty against any fading or mold.  Whether you choose a louvered roof or a fabric roof, Palmiye has the perfect retractable option for you.
RECENT CUSTOMER INSTALLATIONS
Panorama Compact Series Retractable Pergola Installations
Are You Ready To Get Your Outdoor Project Started?
The Palmiye California design specialists are standing by to work with you on your commercial or residential project.  Whether you are looking to expand your commercial outdoor space or just create a relaxing back yard get-away, Palmiye has the perfect custom designed product for you.  Reach out to one of our team members for a design consultation today.